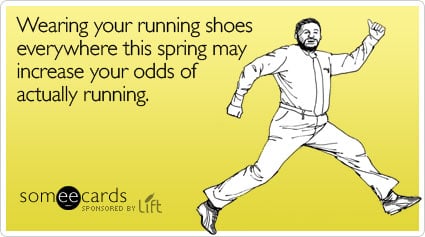 I ran through most of my pregnancy, even doing a half marathon at 28 weeks. Then I started getting a crazy amount of hip pain and had to just walk.
After my 6 weeks of "rest" it still hurt to run. And I was tired. Any excuse worked :)
So anyway, I got lazy.
A while ago I bit the bullet and signed up for a half marathon.
Really, my only hope now is that I manage to be faster running a marathon 8 1/2 months post-baby than 28 weeks pregnant.
Go big or go home, right?